Matt Jessee
President
Matt's initial journey as a professional painter began with a relentless commitment to two things: education and delivering a high-quality product that he could be proud of. This education was launched when he joined the Painter's Union and had access to training from old-school, expert craftsmen. He also studied business, improving himself in every way he could on his own time.
While working as a painter, Matt built a clientele through sidework of his own. After his apprenticeship was complete, he was able to step out into full-time painting work, becoming licensed in 1995. His team was small, but he was dedicated to broadening both his knowledge and the scope of his services.
Today Matt is thrilled to be able to offer real, growing, career-oriented opportunities to his team. He also loves being able to give back to the community, encouraging and reinvesting in local charities and organizations. His eye is on the future as well as he plans for what the next chapters in the MB Jessee story hold.
When he takes a break from work, Matt is likely spending time with his wife and two kids. They all love the outdoors, enjoying skateboarding, mountain biking, backpacking, and snowboarding in the Tahoe area.

Vicente Verduzco
Director of Operations
Vicente has been with us since 2003, and brings a high level of expertise, knowledge, and honesty to the table. Beyond his own abilities, however, he also is a gifted teacher. He cultivates and builds skills into newer members of the team, helping them become the best painters possible.
Vicente enjoys a wide variety of activities outside of work. Some days he may be bowfishing, others he might be training his dog, kayaking, or hunting. Or, best of all, he might just be relaxing with his family.
Shirin Khosravi
Business Manager
Shirin is a detail-oriented, time management expert, and puts her analytical skills to work every day in our office. We appreciate her hard work and attention to detail!
Shirin is also a lover of the great outdoors - on her days off you'll often find her hiking, enjoying the natural beauty in the surrounding Bay Area. She also plays the violin!
Albino Guzman
Production Manager
Albino Guzman is our Production Manager at MB Jessee. Originally from Southern California, Albino moved with his family to the East Bay in 1999. Albino began as an apprentice, and has climbed the ladder of success, working his way up to a foreman. He took over as our Production Manager in the fall of 2017. He has now been working at MB Jessee for 5 years. Albino enjoys spending time with his family and friends. Albino's best part of his job is being able to deliver a professional performance, and showing through the work process what professionalism means. His major strengths are his communication and learning skills, attention to detail, patience, and experience.
Yorbellyt Guzman
Resource Coordinator
Raymonda Hopkins
Bookkeeper
Megan Wright
Office Administrator
Megan is an organized, goal oriented individual with a strong work ethic driven by completion of projects and tasks. She enjoys speaking with and assisting our clients daily as she utilizes her exceptional customer service skills. Around the office, you will always find her smiling, laughing, and zooming around as if there is no time to be wasted.
When Megan is not at work she can typically be found spending time with friends and family as she is a very social person. When the sun is out, she enjoys doing just about anything outdoors and especially loves road trips to the beach.
Gersson Pineda
Estimator
Gersson has a thrive to succeed, after 10 years with a career of customer service he wanted to do something new. MB Jeesee gave him the opportunity to start a new career as an apprentice. Two years later he is now one of our formans delivering effective and prompt painting process in our customers homes and businesses. Gersson's major skills are communication, leadership and great customer service.
When Gersson is out of work he enjoys spending time with his family. Also he loves sports and trains MMA on a daily basis.
Russel Godoy
Sales Representative/Estimator
Carlos Hernandez
Sales Representative/Estimator
Shawn Standerfer
Sales Representative/Estimator
Pedro Torres
Advanced Crew Leader
Anibal Perez
Advanced Crew Leader
Rene Delgado
Crew Leader
Uriel Martinez
Crew Leader
Cirilo Hernandez
Crew Leader
Harmin Fuentes
Crew Leader
Javier Perez
Crew Leader
Rony Montes
Carpenter
Request an Estimate
Serving the San Francisco Bay Area
Companies We've Worked With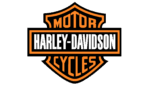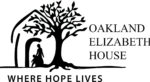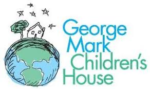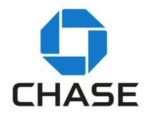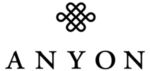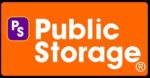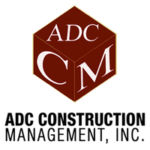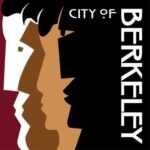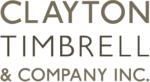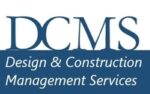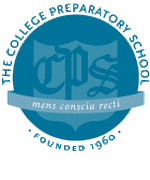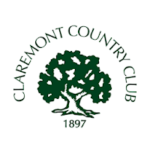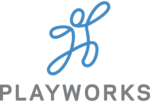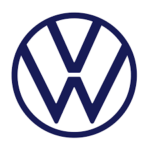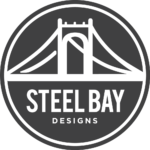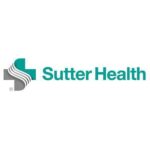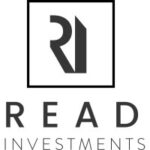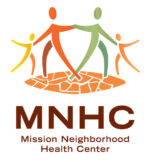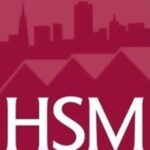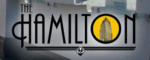 Why People Hire Us
Background-Checked, Dedicated Team Members
Clear Communication
Experienced Oversight of Every Job
Fully Licensed & Insured
Exceptional Service & Attention To Detail
100% Satisfaction Guarantee
Customer Reviews
"M.B. Jessee painted the exterior of my Spanish house over 9 years ago, and they did such an incredible job that they are still getting referrals from me today. The paint is holding up perfectly -- there is absolutely no peeling chipping or any other deterioration. I still remember that my final walk-through list consisted of items written on one side of a 3x5 index card (and I'm REAL picky about my house!) However, when Matt and I did that walk-through over HALF the items were no longer an issue, as his team had noticed them first and they had already been resolved."
"Matt, We are very happy with how all of the painting worked out. We were extremely impressed with the quality of the work in the bathroom. I liked working with Victor, he and Marvin were extremely conscientious about doing a great job, not just the minimum. I know the front door took a lot longer than you'd expected. But they did it PERFECTLY. We never thought it could turn out like that! Thanks again for the great work. We'll be calling you again in the future!"
"I want to express my thanks for a job well done. The rooms look great and there is no problem with any marks on the all the trim, floor, carpet, etc. The paint job is lovely. I also want to express my thanks for the level of professionalism the foreman showed in running the job. He was very attentive to any changes I needed to make, was extremely careful in getting the faux paint color and effect correct. Thanks so much for a job well done."
"I just wanted to thank you all for doing such a phenomenal job on our recent house painting. We are very happy with the outcome and can't say enough good things about the crew. Everyone working on the project was outstanding and made it a great experience. Thanks to everyone."
"I cannot imagine finer painters--and I have worked with many. They work exceptionally hard. It is a joy to see their workmanship!"
"The entire MB Jessee team is courteous, efficient and professional. From scheduling and estimating to the crew managers and crew, they all did an excellent job on a small (but complicated) two room project in my house. I'm already thinking about getting them scheduled for the next project in the spring."
"MB Jessee just finished our exterior and we couldn't be happier with our experience. The foreman (Pedro) and lead painter (Ricardo) were incredible to work with: they communicated scheduling clearly, Ricardo was a joy to be around every day, the showed up early every day, were incredibly tidy and did great paint work. The final walkthrough experience was incredible. Pedro pointed out items I missed demonstrating a clear desire to complete another quality project. I highly recommend them. As others have noted they definitely aren't the cheapest but you quickly realize that you're getting what you pay for. The 3-year guarantee is also a nice touch since there are likely touch-up items that will show up after the job is done."
"Edy and crew are hard at work. They are doing a great job. Very professional outfit you have. Your crew is a delight. You may use me for a reference!"
"Our paint crew did a great job and the foreman, Gersson was exceptionally great to work with. He was always available to answer questions, good at problem-solving, very patient, kind, and highly professional with great customer service. We definitely recommend this company, and Gersson and his crew."
"Dear Matt,You must be so proud of your men! They were fantastic to have around. Polite, courteous and hardworking. I am so pleased with the outcome of our home--in fact, I couldn't be any more pleased than I am!"
"I can't say enough about how courteous and professional my foreman was. He was on time every morning and arrived cheerful and ready to go. He is highly organized and very thoughtful. He was extremely careful and respectful when moving my belongings - a mature professional."
"I had my wooden kitchen cabinets painted white. Anabal and Danielle were doing the job. I have nothing but praise for them. They came on time, cleaned up every day, were respective, friendly and helpful. If the rest of Jessee's crew are as great as Anabal and Danielle, this company will go far."